Botel Marina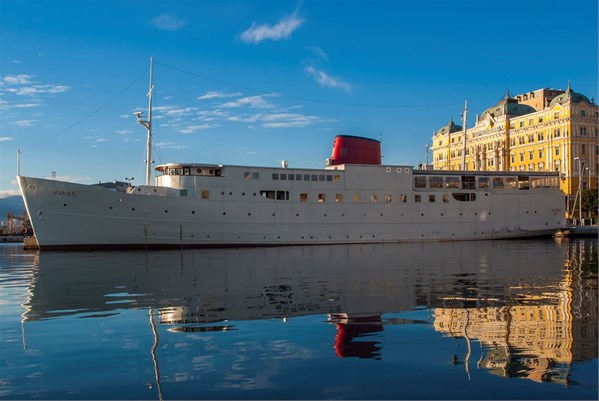 Welcome to Marina; a comfortable, charming, and unique boat-hotel situated in the centre of the City of Rijeka.
In 2013, after more than 70 years of navigation, Marina was redecorated into the first Croatian botel (boat-hotel). She is docked at Adamić Pier in the heart of Rijeka, only few minutes walking distance from the city centre (Korzo), bus and train station, famous city market, theatre, cinema, museums and galleries.
Apart from the unique marine-ho(s)tel accommodation onboard of Marina, you can have lunch and dinner in the restaurant, or relax with a cup of coffee or a drink on the open deck, or sit and chat in the comfort of the lounge.
Marina is a unique combination of "a boat with a soul" with modern design, and attractive offers on an excellent location. Come, dear "to sail", fall asleep on the mild waves of the sea, and wake up fresh and well-rested with a beautiful view of Kvarner! Business and entertainment in Rijeka and its surrounding area are within your easy reach.